How To Play "Born Under A Bad Sign" On Guitar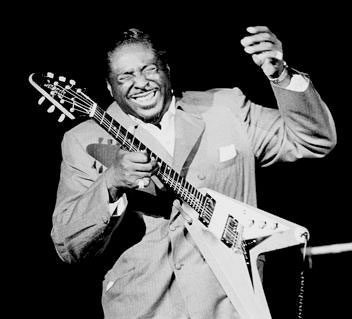 This great Albert King tune, Born Under A Bad Sign, is probably one of the first we all learn as a blues guitarist. It's also another one that gets called a lot at blues jams. Learn more about Albert King here.
The heart of the song is the signature guitar line that defines the song. But there's even a bit more to it as the song arrangement progresses. Of course we've got the four and five chord in there as it moves through the progression.
The song has been played by many over the years. And of course everyone plays in a little differently. The first version I heard was the iconic version by Cream in the late 60's. Eric Clapton took much of his playing from Albert King and the song is pretty close to the original except for the 60's indulgence added.
Let's first introduce you to the Albert King version. And then listen to a few more versions to give you some perspective.
Then we'll let Red Lasner from TrueFire.com
, show you how it's played. His version is in Bb minor and you'll see he uses mostly minor pentatonic scales throughout the song. Here's a page that explains that scale a bit more.
Enjoy!
Here's Albert Playing The Original From His Single Side.
Check out the backup singers. This version is unique because it goes to the 4 chord during the verse. Never heard him do that before or since.
Here's The Song From A Cream Reunion – Great Video and Audio Quality – But You Can Clearly See That Clapton Is No Albert King
Here's Stevie Ray Vaughan and Albert playing the song together
Here's Red Lasner of TrueFire.com
If Your're Ready To Take It To The Next Level, Check Out JamPlay Free Lessons
Click To Watch A Free Lesson