How To Play "Let The Good Times Roll" On Guitar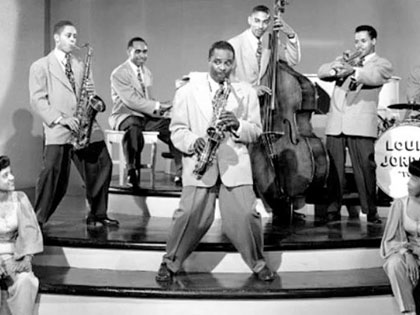 This great song was originally made famous by Louis Jordan and His Tympany Five back in 1946. B.B. King also had a very popular version and also made it his own. But the song has been done by many people over the years. It's a staple in my own repertoire (see below).
It's really a blues standard that's performed and recorded by all types of people, including Ray Charles, Georgie Fame, Muddy Waters, Koko Taylor, Clifton Chenier and Quincy Jones.
The song was written by Sam Theard, a New Orleans-born blues singer and songwriter, and was co-credited to Fleecie Moore, Jordan's wife (her name was sometimes substituted for Jordan's for contractual reasons). Jordan and the Tympany Five perform the song in the 1947 film Reet, Petite, and Gone, although the studio recording is used in the soundtrack.
Again B.B. King has the most popular version and has recorded the song at least twice, once with Bobby Blue Bland and on his own tribute to Louis Jordan in 1999 with the album of the same name.
Here's B.B. doing a version…
Here's Louis Jordan doing his version from the movie Reet, Petite, and Gone
Here's Jimmy Vaughan and Susan Tedeschi along With Stevie Ray's Rhythm Section Double Trouble
Now Here's My Band "Honeyboy's House Party"
You can see more of my band at my band website here.
I'll have an instruction video coming soon for Let The Good Times Roll. There were no good lessons on YouTube.
But if you want to get started what you will need to learn are 6th and 9th chords, pentatonic scales and the BB King Blues Box. You can then follow along with one of the videos above. Let me know if you have any questions.
And if you are looking for some great online lessons, I highly recommend TrueFire.com. You can learn more about that website here.
Click To Watch A Free Lesson