How To Play "Got My Mojo Working" On Guitar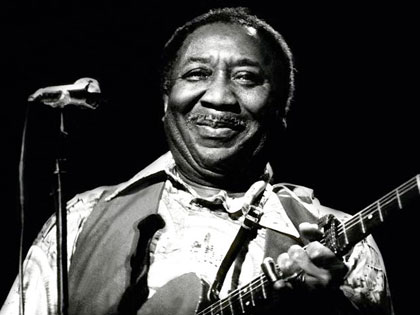 This great song pretty much defines Muddy Waters. You can't think of Muddy and Got My Mojo Working without conjuring up images of goofer dust, a mojo hand. and New Orleans gypsy women. It's a classic Chicago Blues song that you hear at lots of jams. A must for any blues guitarist's repertoire.
And as blues songs go, it's not really typical. It's not a shuffle or some kind of slow blues. It's really a Texas 2-step with blues changes. Some call the groove a train groove. It's almost like a polka, which is also popular in Chicago. Maybe that's where Muddy got it. 😉
Anyway…
The trick to playing this song is to lock into that groove. Some find that easy to do. Others find it difficult. If you can lock in then the song is pretty easy to play. It's standard major or 7th chords (you can add 9ths too) and the typical pentatonic scales. There's actually lots of room to take the scales in different directions and minor pentatonic and/or major pentatonic both work well. If you can play fast this song can really let you show your stuff.
In fact, it's a great place to use the B.B. King box position as a basis for your lead playing. Again, if you can lock into the groove, there's lots of room to stretch and experiment.
We've got a nice video of Muddy playing the song from 1966 at a Canadian TV broadcast. Nice quality and playing.
Then we have Red Lasner of TrueFire.com showing you how it's played.
If Your're Ready To Take It To The Next Level, Check Out JamPlay Free Blues Lessons
Click To Watch A Free Lesson